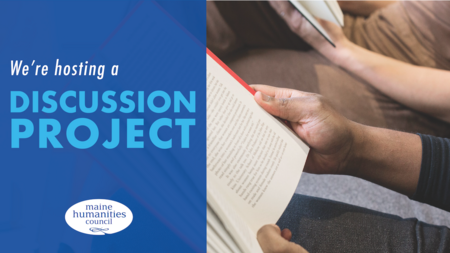 WEST PARIS — West Paris Public Library has been awarded a five-book reading and discussion project, "The Passage of Time – Meaning of Change" sponsored by the Maine Humanities Council, beginning Thursday, October 20, at 7:00 p.m.
While the American Dream portrays change as "a new beginning" and history as inevitable progress, this selection of Maine writers regards the passage of time more skeptically. For many of these writers, the vanished past has an idyllic quality and the future seems dark.
Time brings changes that can have tragic consequences. What strategies for survival are available to those living in a diminished present, with an uncertain future? The writers in this series represent a span of nearly one hundred years, and each provides a different perspective on the problems posed by the passage of time.
We welcome Trey Adams as our discussion facilitator. Trey is a fiction writer from the foothills of eastern Tennessee. He received his BA in English from the University of Tennessee and his MFA in Creative Writing from the Stonecoast low-residency program in southern Maine. His work has most recently appeared in Gone Lawn, The Shore, and Whitefish Review. He lives in Portland, Maine, with his partner.
Discussions will be held at the Library every two weeks on Thursdays from 7:00 to 8:30 p.m.
We will primarily meet in person, but we will also have a Zoom link available for each meeting, so participants will have an option to meet even when weather or other circumstances prevent everyone from meeting in person.
Meeting dates and titles are as follows.
October 20: The Country of the Pointed Firs by Sarah Orne Jewett.
November 3: Collected Lyrics by Edna St. Vincent Millay.
November 17: One Man's Meat by E. B. White.
December 1: As We Are Now by May Sarton.
December 15: The Beans of Egypt, Maine by Carolyn Chute.
There is no charge to participate. All books will be provided free of charge for participants to keep. Books are available now at the West Paris Public Library. For more information and to register, call West Paris Public Library at 207-674-2004 or email librarian@westparislibrary.org.
People and organizations all over Maine host Discussion Projects – text-based discussions that meet the needs of their communities. Please join us for this series of five discussions grounded in compelling readings that invite reflection on things that really matter. The discussion will be richer with you there.
https://www.mainehumanities.org/programs-grants/discussion-project/