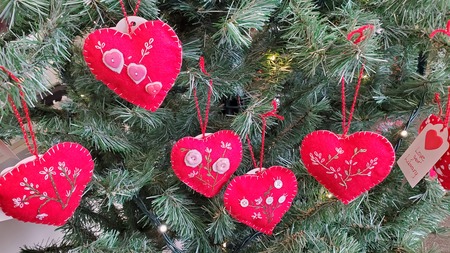 We love the West Paris Public Library. It is a very important part of our community and we all have so much pride in how much it has accomplished over the years with the support of our people and the town officials.
Our beautiful Little Castle Library was dedicated to West Paris on September 4, 1926. A lovely addition was built in 2010, the original roof has been replaced, and the masonry repair is completed. We are happy to report that the restoration of the windows in the original section of the library is scheduled to be completed this spring.
Our Library Mission is to provide free access to printed materials, electronic media, and the Internet. The library also works to enhance the cultural environment of the town and to preserve the unique character of the village. The library seeks to promote literacy, to provide a place where citizens can gather to discuss ideas of interest, and to act as a cultural center for the area.
COVID- 19 requirements have relaxed per Maine's Executive orders and CDC Guidelines; however, we remain attuned to any changing conditions and guidelines are being followed and posted whenever changes are made.
We offer
• Books, movies, magazines, puzzles, games, and scientific equipment available to borrow;
• Eight public computers;
• Wireless internet;
• Photocopying & fax;
• Laser printing;
• STEAM (Science, Technology, Engineering, Art, and Math) area;
• Children's programs;
• Reading and Discussion Groups;
• Curbside Pickup Service;
• And more
For more information on events, and services we offer visit the Library's website at westparislibrary.org. It contains a lot of good information.
Library Director Brenda Gould and Asst. Librarian Lauren Scott continue to barcode our collection records to a new platform called "LibraryWorld". Forty Percent of the collection has been coded so far.
As is true of all libraries, unexpected needs also arise and any help that can be provided is welcomed and appreciated. If you would like to make a donation to our wonderful Library, please make the check out to the West Paris Library and mail it to The West Paris Library, PO Box 307, West Paris, Me. 04289.

Yours Truly,

Mary Ann Brown, Chairman
West Paris Public Library Advisory Board 02/02/2022

Visit the Library and choose a "Love Your Library" Heart from our tree.
These beautiful ornaments were handcrafted for you by Elaine Emery