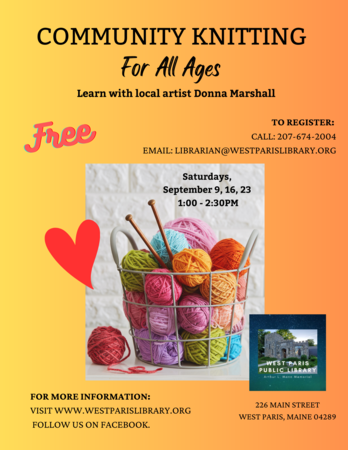 Week 1: Concentrate on learning basic knitting techniques and stitches for beginners. Learn to read a pattern.
Week 2: Choose a pattern to create.
Week 3: Work on individual projects. Troubleshoot any knitting problems.
Everyone will need to bring one pair of size 8, 9, or 10 knitting needles and a skein of 4 ply wool or acrylic yarn. Let the fun begin!
"I learned to knit and crochet as a teen & fell in love with both. I've experimented with cotton, wool, and acrylic yarns. Winter's coming! Time to knit those mittens, socks, and scarves!"